Gateway Thảo Điền, Quận 2
Masteri Thao Dien For Rent
~1.000 $/month - MASTERI THAO DIEN
The Corner Two Bedroom Apartment In Masteri Thao Dien For Rent With River View And Landmark 81 View – High Floor And Fully Furnished.
This is the corner apartment on high floor in Masteri Thao Dien for rent long term. It towards the west. It overlooks the Landmark 81 Tower and the Saigon River section crossing Thao Dien area. The apartment is fully furnished so you only just bring your luggage. It is designed in Minimalism style. Minimalism mainly uses simple lines, neat furniture. Colors used in this style of interior design are mainly neutral and often use geometric shapes such as squares, rectangles, circles… There are variety of amenities such as playground, basketball court, tennis court, gym, swimming pool, barbecue area, sauna, parking,… and specially – Vincom Mega Mall – the biggest shopping center in Disitrict 2 – just walk some minutes then you can have all things you need: food; coffee; supermarket; relaxation center, etc. It is suitable for you family to live long term. This is also learning enviroment for you children.
Minimum lease 1 year
Price 1000$/month
Masteri Thao Dien is located along the Hanoi Highway in District 2. It is strategically built close to major thoroughfares and offers incredible panoramas of the city and the meandering Saigon River.,…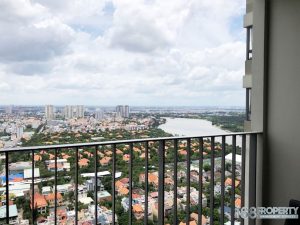 We manage almost apartments for lease & for sell in Masteri Thao Dien.
 1-bedroom (50m2) for lease 650-750$ & for sell 2,7-2,9 billion.
 2-bedroom (60-72m2) for lease 750-1100$ & for sell 3,4-4,3 billion.
 3-bedroom (90m2) for lease 1000-1500$ & for sell 4-5 billion.
 Duplex; Penthouse, Shophouse for lease 2500-6000$ & for sell.
We set up fully furnished and necessary equiptment. You only just bring your luggage.
Be a fastest tenant to check this brand new unit in Masteri Thao Dien.
Please feel free to contact us for further information.

? Add: Gateway Thao Dien, 177 Hanoi Highway, Thao Dien Ward, District 2

? Tel: +84 702 840 168.
Facebook: https://www.facebook.com/168property.vn
We manage almost apartments project for rent in Dictrict 2 ( Thao Dien Pearl, Masteri Thao Dien, Masteri An Phu, The Vista An Phu, VinCity Grand Park, One Verandah, The Metropole Thu Thiem, etc)
Please kindly contact us at: 090 1995 168 (Viber/Zalo/Whatapps) for checking apartments for rent in these projects now.