Masteri Centre Point – Compound Project In The Heart Of Vinhomes Grand Park District 9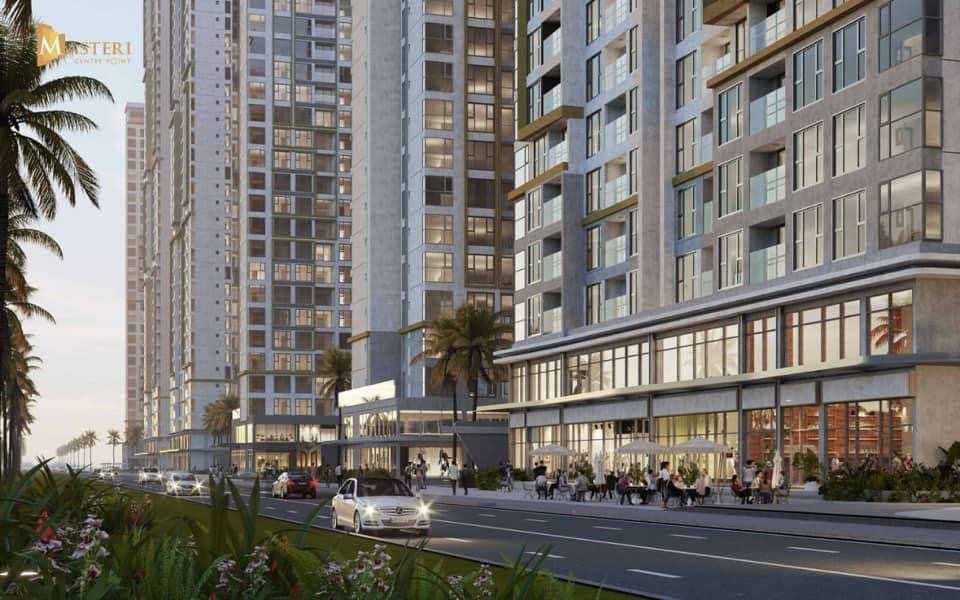 Masterise Home – The Successful Developer In Real Estate Industry. 
Masteri Centre Point was developed by Masterise Homes, which is a member of Masterise Group. This group was known as the pioneer in conveyance foremost excellence to the development, operations, and management of luxurious realty products and services within the Vietnamese market and beyond. They were creating this project with the primary purpose to brings brilliant apartment layouts to residents who want to live in an affordable apartment but have all in-house facilities. Masterise Homes has successfully created projects such as Masteri Thao Dien, Masteri An Phu, etc. Masteri Centre Point is not an exception. Masterise Homes applies world-class standards in our developments. They state to deliver the high-end quality property products and services for their clients, contributing to the community and promoting sustainability in Vietnam and beyond.
Giới thiệu dự án Masteri Centre Point (Nhấn vào đây để xem bài viết bằng tiếng Việt)

Outstanding advantage Of Masteri Centre Point
Masteri Centre Point is a premium compound residence situated within the heart of Vinhomes Grand Park. This project displays an exceptional style, delivery an aspirational lifestyle to the discerning urbanites. A completely purposeful hub with recreation, transport, instructional and medical facilities awaits at the doorstep.
This project was the corporation of companies has a high reputation in real estate industry such as Tange Associates (Japan), studio HBA (USA) – interior design; Land Sculptor (Thailand) – landscaping design; Mace (UK) – project advisor – construction management; converging all of the best-in-class elements of top real estate design companies.
The prime location of Masteri Centre Point – right in the heart of Vinhomes Grand Park District 9
1.  Conveniently Accessible Property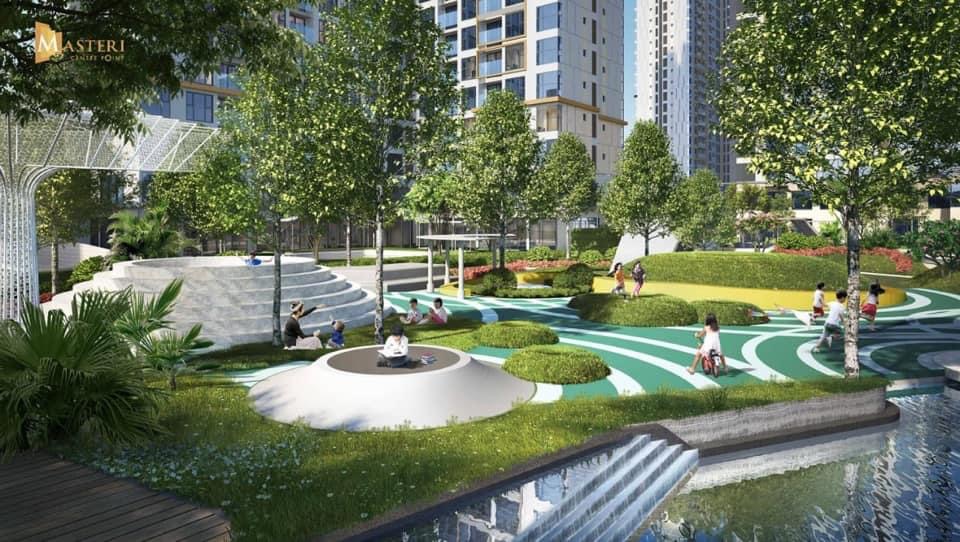 Adjacent to any or all the amenities, facilities,  amusement within the township:
Vincom Mega Mall – the biggest store in HCMC with total space of ​​48.000m2

Vinmec International Hospital – a world general hospital with a team of leading doctors and nurses, modern international customary medical equipment.

The 36ha grand park – largest within the East of HCMC

The first and solely artificial ocean in HCMC

Manhattan looking and amusement Avenue

The sport complicated for basketball, tennis, soccer.

Vinschool Primary and Secondary Schools

45 Floor office Tower

Manhattan Glory Yacht Dock

Other amenities corresponding to Olympic – standard gymnasium area; BBQ garden and alternative special amenities corresponding to kayak dock, tank themed kid's space
2. Exclusive View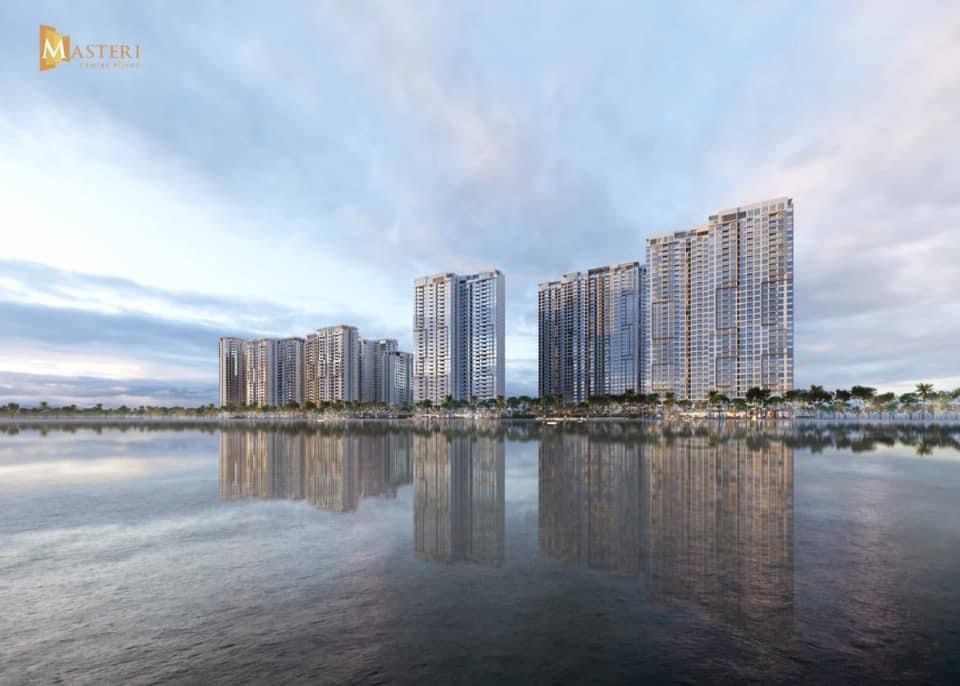 Masteri Center Point is the sole premium compound residence with a permanent unobscured read of Dong Nai stream and Tac River, and directly dominating the semisynthetic ocean with white sand, the 36ha Grand Park, still because the spirited and vibrant town centre.
3. Excellent Transportation Network
Neighbouring major roads together with Nguyen Xien, Phuoc Thien, circumferential 2, and circumferential 3. quick access to Melroline no. 1, the new jap Coach Station, Long Thanh International Airport, place of business of District 9, National University Village, sophisticated Park and alternative provinces through all four modes of transportation: river, road, rail and air.
A high-end compound residence
With a High-quality security system, guaranteeing your homes are safe 24/24. 

Privileged access to exceptional facilities at the "Garden of the future" – a part of ​​futuristic construct self-praise 39,000m2 in area

"Spaceship" swimming bath with Jacuzzi

An unambiguously designed playground that stimulates the creative thinking of children

Modern athletic facility with high-quality instrumentation of international standards

Five-star lounge to spoil the elite community

A style of services and amenities at the shophouse stump of every tower
Sustainable living standards is one of the high priorities of urban residents nowadays, which are reason brought Masterise Home to the inspiration to create some extent to incorporate organic components into their design.
Architectural style by the planet acclaimed Tange Associates (Japan)

C-shaped frames, subtly interlocking with floor-to-ceiling glass windows, create a strong visual impact, at the constant time permitting a continuing flow of recent air into each apartment. It's an idea of superior aesthetics combined with property architecture.

Interior style by world-renowned architect Studio HBA (USA)

The interior tells a story of openness and togetherness. The planning language is one among the delicate tones and bold textures, rich materials and delicate details. Our lounge and lobby are supported the layering concept, victimisation natural stone materials, warm antimonial details, and timber veneers that complement every other. The friendly and cozy colours and earth tones cause a way of serenity, and also the giant windows connect the within to the outside.

Landscapes by Land Sculptor (Thailand) to high it all

Our landscape style celebrates tranquil energy with property in mind. The "futuristic" improved gardens change exclusive enjoyment by new, urban families, permitting them to and celebrate life in a whole new way. Throughout the two different zones of Gardenia and Riviera, lush open areas interaction with elegant interiors. Master Center Point becomes each a home and a lifestyle – A World of its Own.

"Linkable" layout for Versatility

Customers could mix two residences for max efficiency. The units are designed in a very manner to permit versatile furnishings and furnishings settings.
Masteri Centre Point Project 
| | |
| --- | --- |
| Project Name | MASTERI CENTER POINT |
| Developed by | Masterise Homes a member of Masterise Group |
| Total Area | 70,783 m2 |
| Project Scale | 10 towers divided into a pair of zones: Gardenia & Riviera |
| Building Height | 22 – thirty-nine Roos |
| Construction Density | Podium: 25%; Tower: 23% |
| Told Landscape Area | 39.209 m2 |
| Total Units | 5.094 units |
| Expected to Hand-over | Q4/2022 |
| Ownership Type | Long term |
| Unit Types | 1 BR: 50.07 – 53.94m21 BR+: 51.2 – 54.33m22BR: 66, eighty one – 79.98m23BR: 94.09 – 100.03m2 |
| Hand-over Condition | Furnished |
| Hand-over Brand | Kohler (USA), Hafele (German), Daikin (Japan) |
| Architectural Design | Tange Associates (Japan) |
| Interior Design | Studio HBA (USA) |
| Landscaping Design | Land Sculptor (Thailand) |
| Main Contractor | Delta/ Central |
| Project & Construction Management | Mace (UK) |
DOWNLOAD FACTSHEET FROM MASTERISE DEVELOPER RIGHT HERE
Project partnership 
Tange Associates (Japan) – Acclaimed bailiwick style studio from Japan, far-famed for world-class works together with the Japanese capital Olympic sports stadium and therefore the Yoyogi National Stadium, boasted collectively of the foremost lovely architectures of the twentieth century. Tango was also a design authority for Masteri Thao Dien and Masteri associate Phu in HCMC.
Studio HBA ( USA ) – one in every of the leading international interior design firm, well-known for making signature interiors for luxury hotels and resorts corresponding to Hilton, JW Mariott, Ritz Carlton, Shangri-la, Four Seasons, store hotels, also as casinos, restaurants, cruise ships, and word-class residences within the USA, Dubai, Shanghai, Singapore, and Japan.
Land Sculptor (Thailand) – World noted landscape style authority company with a proud portfolio that encompasses luxury flat comes in Vietnam corresponding to the Naman Retreat Resort, Mia Resort Nha Trang, Saling Club Nha Trang, Estella Heights, also as several alternative projects in Singapore, China and therefore the Middle East.
Mace (UK) – one in every of the most significant construction and project management cluster within the world. Supported in 1990 and currently operates in over seventy countries. Mace's proprietary system permits to implement processes and monitor construction quality on a worldwide basis, making the particular meeting of the best international standards. Moe's portfolio includes the metropolis Wharf, dockage Bay Sand (Singapore), Feature Tower & Capital Gate edifice (Abu Dhabi), and therefore the piece (London) skyscraper.
Partners of Masterise Homes
6 Reasons why you should invest in Masteri Centre Point
Central location inside Vinhomes Grand Park direct property and convenient access to territorial division facilities, shopping, feeding & entertainment

the sole premium residence with patent and bird's-eye views of the Dong Nai River, Tac River, the Ocean, and Grand Park 36ha, the Mega territorial division which of the city.

Exclusive facilities within the residence compounds, plus access to the Mega Township's amenities.

Best in Aesthetics – the best in architectural, interior, and landscape designs.

Best Partnerships – designer Associates (Japan) – design, studio HBA (US) – Luxury Branded Resort and edifice Interior, Landsculptor (Thailand) – Landscape Design; Mace (UK) – Project Authority / Construction Management.

Versatile monetary package with exclusive privileges for buyers.
FOR TYPYCAL APARTMENT LAYOUT OF MASTERI CENTRE POINT DISTRICT 9 PLEASE CLICK HERE
Masteri Centre Point Video
168PROPERTY – The Official Vinhomes Grand Park Project Sales Agent
We have an English speaking team and are willing to assist you at any time. For more assistance please reach us for the following ways:
 Office: A03.12A MASTERI AN PHU, 179 Ha Noi Highway, Thao Dien Ward, District 2, Ho Chi Minh City

 +84 90 1995 168.

Email: info@168property.vn

Website: https://property168.vn/

Fanpage: https://www.facebook.com/168property.vn
Sign-up For Project Consultancy