Para Grus Cam Ranh – KN paradise project – Cam Ranh, Khanh Hoa
KN Paradise and Para Grus Cam Ranh Introduction
Project Introduction
With a compelling location along the Bai Dai coast – Cam Ranh city, Khanh Hoa, KN Paradise compromises to bring the luxe and enjoyable lifestyle for all of the residences. This project was built by a trustful developer named KN Cam Ranh Ltd which was established in 2015, with a mission to create and maintain the sustainable development of Vietnam property overall and Khanh Hoa especially, in other words, KN Cam Ranh Ltd was contributing all of their effort to create this huge and complex project to deliver the luxurious standard of services and entertainment to residences.
KN Paradise is one largest project in Khanh Hoa with approximately 800ha, this project has the most beautiful beach with more than 5km coast. Para Grus Cam Ranh is a project inside KN Paradise places 39ha of the total. Including about 1600 almost square slots, which was predicted would become a trend of residential and commercial properties nearby the coast by real estate experts.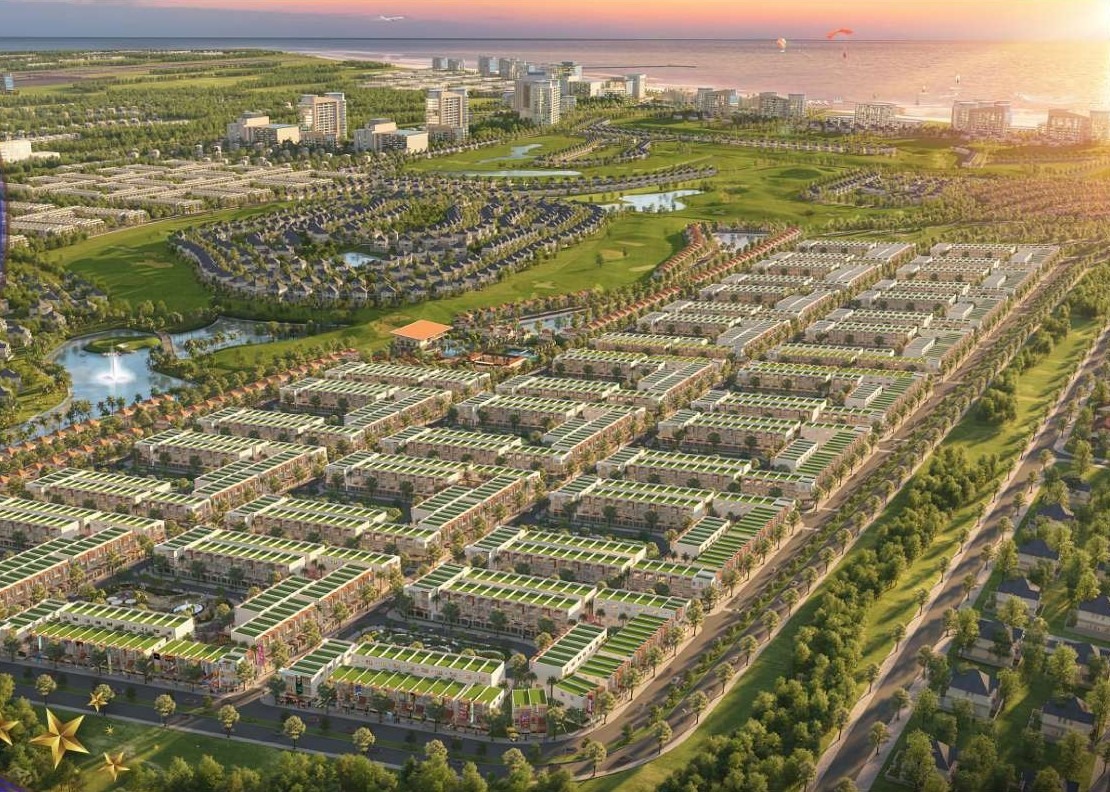 Para Grus Cam Ranh perspective. Source: KN Paradise 
Location of Para Grus Cam Ranh 
5 mins to Cam Ranh airport enhancing the mobility and bringing a marvellous value for this project.
10 mins to Mica traditional market.
10 mins to 1A highway and Cam Ranh downtown.
20 mins to tourist attractions such as national garden, mountain.
30 mins to Nha Trang station, Nha Trang downtown.
Key features of Para Grus Cam Ranh 
Constructed by KN Cam Ranh Ltd (A member of Golf Long Thành joint-stock company)
Developed by KN Cam Ranh Ltd
Property compounds of Shophouse: 108 – 200 sqm, Townhouse: 108 – 206 sqm, Villas, Primer Apartment.
Nearby facilities KN golf links, lake 50000sqm, luxurious hotel Wyndham Grand KN Paradise Cam Ranh, VIP beach club, 19 internal parks
The architecture of this project is the mix of Western and Eastern style
Townhouse's layout is 1 ground floor and 2 upper floors.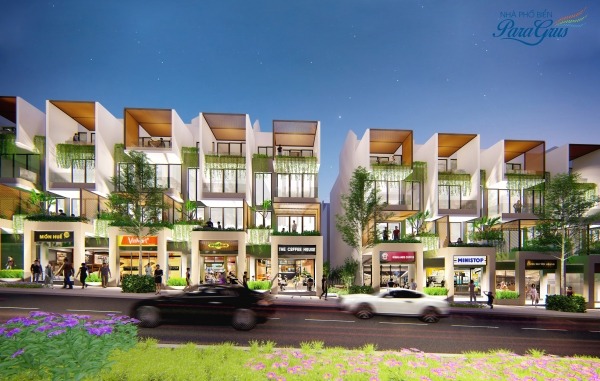 Para Grus Cam Ranh perspective. Source: KN Paradise 
Project Layout of Para Grus Cam Ranh
Para Grus Cam Ranh perspective. Source: KN Paradise 
168property team willing to assist you at any time with English speaking team, please feel free to reach us at:

Office Address: A03.12A MASTERI AN PHU, 179 Ha Noi Highway, Thao Dien Ward, District 02, Ho Chi Minh City 

 +84 90 1995 168.

Email: info@168property.vn

Website: https://property168.vn/

Fanpage: https://www.facebook.com/168property.vn
Sign-up For Project Consultancy