Vinhomes Grand Park District 9
With the desire to bring a better quality of life to Vietnamese people, Vincty Grand Park District 9 has been upgraded to the Vinhomes Grand Park District 9. In which, Vinhomes Grand Park District 9 will have all 3 product lines of Vinhomes Sapphire, Vinhomes Ruby and Vinhomes Diamond to meet all customers' needs from young people to high class people in society.
Vinhomes Grand Park District 9 project is planned to develop into a model urban area with fully facilities, professional transportation management, good apartments quality, provide customers perfect space for living.
Vinhomes Grand Park District 9 project (The old name is VINCITY GRAND PARK) at located in one of the prime locations in District 9 of Long Binh & Long Thanh My Ward, District 9, Ho Chi Minh City.
Vinhomes project District 9 belongs to a large urban area with the Singapore standard model and more with outstanding utilities such as: Sapphire apartment area with the largest riverside Grand Park in Southeast Asia; Wonders of Garden by the Bay light garden, these are two of the most valuable projects of Vinhomes Sapphire project.
Residents at Vinhomes Grand Park project will be provided with essential utilities
Name of Project: VINHOMES GRAND PARK
Address: Located in District 9, fronts of Phuoc Thien and Nguyen Xien streets, surrounded by Dong Nai River.
Total areas: 271 ha
Developer: VINGROUP is the best investor in Viet Nam with a lot of popular building ( Vinhome Central Park, Vinhome Golden River, VinPearl,..)
Contractor: COTECCONS: Top 1 Construction Company of Vietnam is now well-known for completing the construction of the Landmark 81 building in the world's top 10.
Construction density: 20%
Scale of Vinhomes Grand Park:
– Estimated height from 26-35 floors
– Total more than 44,000 apartments with an estimated area of ​​35m2 to 90m 2
– Townhouses, shophouse, villas are expected to be from 100m2  to  500m 2
Type of owner:
– Vietnam: long-term
– Foreigner: long-term with 2bedroom apartment (bigger than 60 sqm)

Outstanding features:  Commercial center, hospital, international school, supermarket, swimming pool, play area …

► Commencement:  Third Quarter of 2018.

►  Expected to open for sale:  early April 2019
Vinhomes Grand Park Smart & high-class urban area 4.0 with full facilities for residents
1. International School Vinschool.
2. International Hospital Vinmec.
3. Shopping Center Vincom.
4. Supermarket Vinmart.
5. Construction density: 20%
6. Children's play area with many imported equipment.
7. Especially,  will own the largest riverside park in Vietnam with a total area of 60ha designed as the world famous park GARDEN BY THE BAY of Singapore.
The Park with the length of 2km of Dong Nai river frontage and Tac River
8. VinUni International University and comprehensive education system from pre-school to inter-school including Vinschool and various public schools
9. Metro Station (The city's planned urban railway is located next to Vincity. It is a convenient connection point with other major points: Mien Dong Bus Station, Cancer Hospital 2, High Tech Industrial Park 2, broad highway from Ho Chi Minh City – Long Thanh – Dau Giay
10. There are many shopping and entertainment center of Vincom Commercial
11. Security surveillance system 24/24
12. Gymnasium
13. Pool system from 300-1000m2
Vinhomes Grand Park Master Plan:
Vinhomes Grand Park is divided into 4 Zones:
+ The Light         + The Resort
+ The Central     + The River
The first zone is The Light apartment structure:
1 bedroom: 30 – 48 m2
2 bedrooms: 55 – 70m2
WHO IS DEVELOPER?
Vingroup is one of the strongest private economic groups in Vietnam with sustainable and dynamic development strategies, with international integration, and many real estate and resort brands owned by Vingroup:
Vinhomes (Apartment and Villas): There are currently two projects in Ho Chi Minh City
Vinhomes Cental Park – Binh Thanh District
Vinhomes Golden River – District 1
Vincom (Classical Shopping Center)
Vinpearl (sea villas, resort hotels): stretching across the whole country: Phu Quoc, Nha Trang, Da Nang, Hoi An, Ha Long Bay …
Vinmec (Health care)- All Vinhomes Residences have Vinmec International Hospital;
Vinschool (Education): Currently, the residential areas, projects across the country developed by Vingroup have a system of schools Vinschool.
Vinmart (Supermarket): Available in urban areas, populated by Vingroup
Vinfast (car) – Cars branded Vietnam
Vincity (apartment) – Vincity eco-urban area of Vietnam
Vincity Ocean Park Gia Lam
Vincity Grand Park District 9, HCMC Ho Chi Minh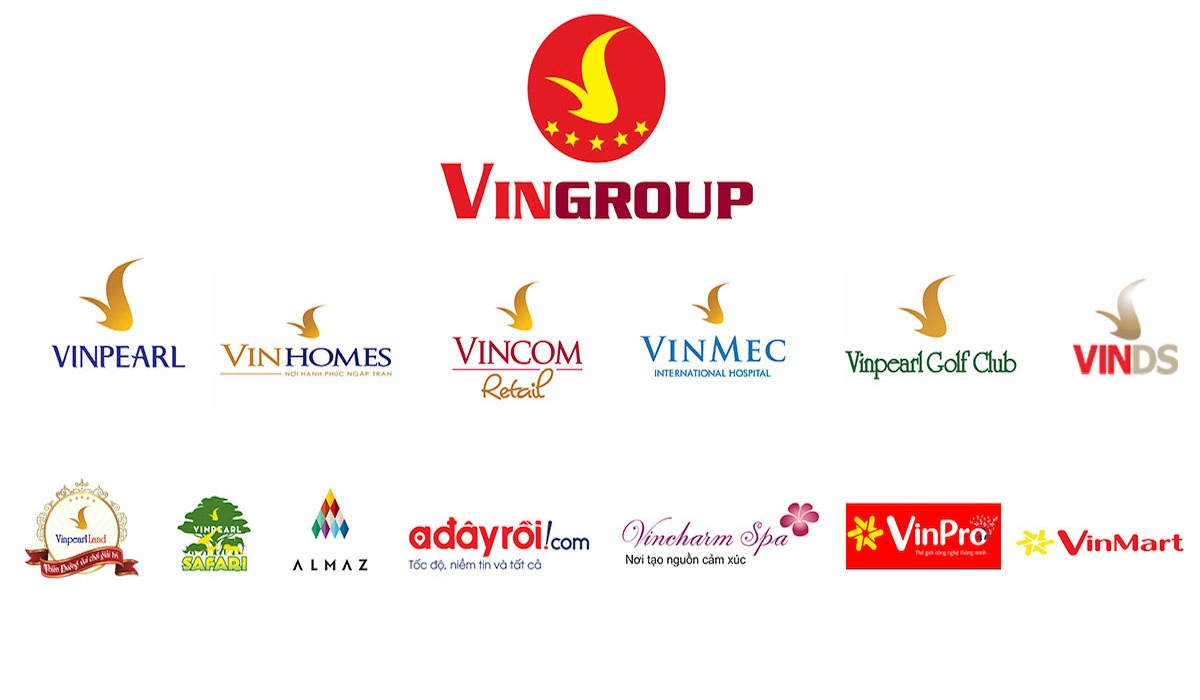 WHY DO YOU CHOOSE VINCITY GRAND PARK?
Vincity urban areas will form complex urban area, which provide the best living standard for residents.
Outstanding design focused on large green areas, landscapes, sports and infrastructure service, construction density of only 20-25%
VinCity projects will be modeled as closed urban area.
Commit to provide full essential utility systems for residents such as health, schools, shopping centers, convenience stores.
Average income about 20 millions/ month, accumulated 20-30% of the value of the house, it is possible to buy the apartment immediately and pay off 70-80% of the remaining money for the bank.
With 200,000 – 300,000 apartments in the next 5 years, VinCity apartments are affordable  priced with many people's demand.
Living in Vincity with fully facilities, professional management, quality apartments, which providing good living space for residents.
The average income about 20 millions/ month, has accumulated 20-30% of the house value, it is possible to buy the house immediately and pay off 70-80% of the remaining amount for the bank.
Some updates from progress Vinhomes Grand Park, District 9, Ho Chi Minh City

DON'T HESITATE AND CONTACT US, NOW!
—————————-
We have many properties in our inventory that we help manage. Contact us and we will assist you to get the best deal suitable for your needs.
Please feel free to contact us for further information Vinhomes Grand Park, District 9, Ho Chi Minh City
Add: 177 Hanoi Highway, Thao Dien Ward, District 2
Tel: +84 90 1995 168.
*Email: info@168property.vn
*Fanpage: https://www.facebook.com/168property.vn
*Website: https://property168.vn/
We manage almost apartment for rent and sale in District 2 such as Gateway Thao Dien, Thao Dien Pearl, Masteri Thao Dien, The Nassim, The Vista An Phu,…. We also short-term for rent( AIRBNB).  Please kindly contact us for checking apartment for rent or sale in District 2 now.